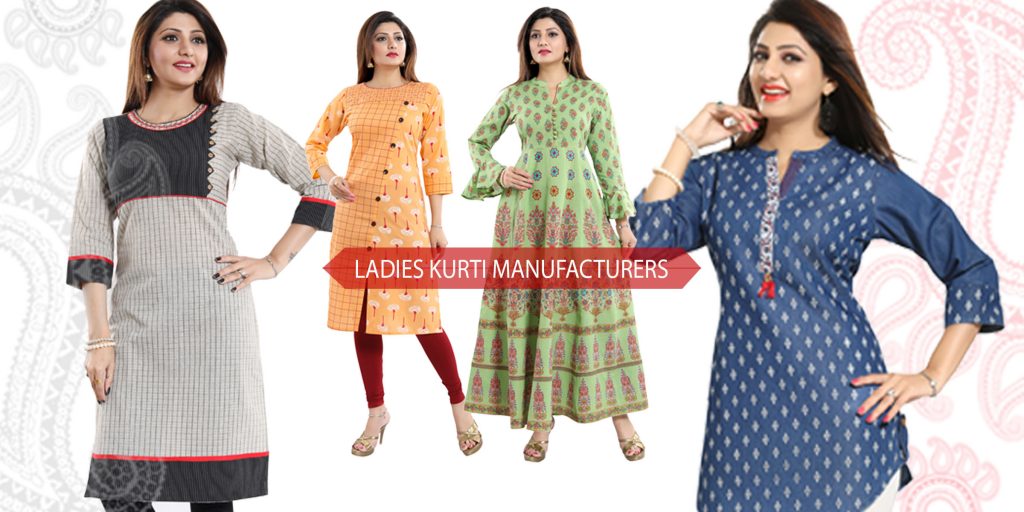 Nowadays Indian markets are flooded with a variety of Kurti Catalogs tempting everyone with glamorous cover pages, beautiful backgrounds and stylish models wearing latest kurtis and tunics . Kurti Manufacturer and Wholesale Kurti Suppliers spend a significant amount to get those catalogs, hiring models and studios for their catalog shoot. All those catalogs get introduced in different Volumes every month or fortnightly depending upon brands. Some suppliers also launches their kurti catalogs by inviting all big customers of the industry in a hotel or resort.
Pros and Cons of Buying Kurti Catalogs:
There are some benefits of buying kurti catalogs for business purpose:
The main benefit is Small Investment. Kurti catalogs come in a pack of 8 to 20 pieces which is a very small investment for a home based business, shop or showroom.
Easy to sell products to the customers showing catalogs.
Can buy multiple catalogs to have variety in the store.
Can circulate images on social media for online orders.
There are some disadvantages of buying kurti catalogs:
The worst thing buying catalogs is Unwanted Designs. Suppliers keep some old fashion designs or less moving designs inner pages of the catalog and the buyers are not allowed to choose from the designs. The buyers have to take the whole catalog at a time. From the catalog, good designs get sold quickly but other ones increases your dead stock.
Limitation of sizes: Mostly kurti catalogs includes 2-3 sizes only and again you have to take all sizes. No choice in the sizes for the catalog system.
The price of catalogs are always higher side because, it has the cost of making catalogs, hiring models and studio expanses.
High Competition: Same type of kurti catalogs are sold to many buyers through their online channels or offline. Some of them sell in very low margin which is cause of high competition.
Common Designs: Since the same type of catalogs get sold to many buyers the designs get common quickly. Everywhere in online marketplaces you can find the same designs with the same pic @different prices.
The Suppliers do not provide same designs repeatedly if required.
Quality Issues: The suppliers spend a significant amount on marketing through catalogs but do not spend nothing on quality control. The kurti designs looks very pretty in the catalog but the quality of fabric, stitching and finishing do not come up to the mark.
Ladies Kurti Manufacturers and Wholesale Kurti Suppliers Snehal Creation based in Mumbai gives freedom to the customers to select from vast range of latest kurti designs, color and sizes. They have huge collection of Designer Kurtis, Cotton Kurtis, Long Kurtis, Rayon Kurtis, Short kurtis, Denim Kurtis and Jeans Kurtis showing at www.snehalcreation.com with the best wholesale prices.