Are you Kurti Reseller / Wholesaler?
Snehal Creation is a Mumbai-based leading Ladies Kurti Manufacturer, Wholesaler and Supplier. We are also known as the trend-setter in exporting latest, fashionable kurtis and tunics. They are famous for our high-quality products and timely completion of their consignments.
They have wholesalers and resellers accross the country as well as overseas, who sell our kurtis and tunics by forwarding their pictures to prospective customers over various digital platforms. To provide better service to their resellers, they have started a new venture in the name of Online Kurtis. The Online Kurtis team dedicatedly work for their resellers network.
Why you should join their Reseller's Program?
Reselling is an affordable business model, wherein you can sell various products via WhatsApp / Instagram / Facebook / telegram by sharing images and details of the kurtis with interested buyers. Therefore, a reseller could be anybody interested in making money and does not need to have experience in this field to start reselling our kurtis.
Reselling does not involve major investment as you have to pay for the kurtis only when your customer has bought it. Also, you don't need to maintain any inventory of the kurtis as we can directly ship them to your customers address with your details on the package.
Lastly, you can set your own price margins on the kurtis while further selling to your customers. Hence, it involves a low financial risk.
How to join our Reseller Program?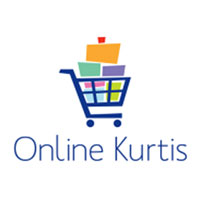 Save their number 7304688997 with the name OnlineKurtis and Send a SCREEN-SHOT of the saved number with Your Name and Location to us.
With this confirmation, they will add you to their whatsapp reseller groups and broadcasting lists.
DM now if you have any query 👉 https://wa.me/message/IXAC7DRQJQDPC1Come, join now!!!